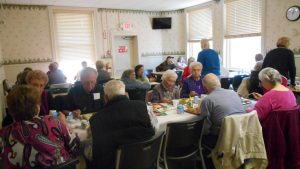 We provide assistance with personal care, mobility, nutrition and housekeeping through the following programs:
Personal Care
Waiver
Homemaker
Title III Respite Care
Lighthouse
FAIR
These programs are designed to provide services allowing the elderly to remain in their homes in lieu of nursing home care.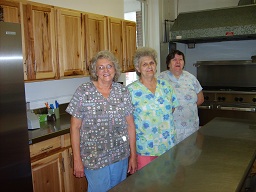 In addition, the following assistance programs are available:
Nutrition – Serving congregate meals at our center or delivering meals to your home
Providing transportation daily from Pipestem/ True, Pence Springs/ Talcott, Forest Hill/ Marie, Sandstone/ Meadow Creek, Jumping Branch/ Nimitz areas to the center.
Transportation for Doctor's visits weekdays with prior notice.
On Tuesday and Thursday for local grocery shopping
Fridays for long distance shopping trips.
Support Services offered:
Outreach for Meals                                                                                               
In-Home Services
Transportation
LIEAP applications
Farmer's Market Coupons
and other various services to assist you with your needs.
Visit the West Virginia Bureau for Senior Services.
Space is available to rent for meetings or parties.
Daily rental of area in lower level for meetings. Main floor (dining room) area for parties or gatherings, available evenings or weekends. $50 for 4 hours call Cindy at 304-466-4019 Ext .123 for details. Advance arrangements must be made.